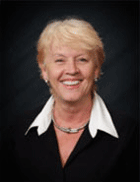 Leslie Davis is the Founder and Managing Director of Immigration Compliance Group located in Long Beach, California. With some 20 years in the immigration community, Leslie has been affiliated with some of the most prestigious immigration law firms in the country. Throughout her career, she has brought people into the USA to live and work from all four corners of the world. She has worked extensively with businesses and individuals in the fields of healthcare, entertainment, sports, IT, engineering - just about every business sector and occupation you could imagine.

As a previous business owner of a human resources consulting and marketing firm, Leslie recruited, pre-screened and assessed mid to upper management level candidates (in all industries) for a clientele of Fortune 200 and 500 companies. This background has been extremely beneficial to her in her ability to relate to both the employer and the foreign national employee in the immigration hiring process.

Immigration Compliance Group has a depth of experience with complex business visas for investors, multinational managers, outstanding individuals in the areas of athletics, business, science and the arts, visa petitions on behalf of nurses, physical therapists and other allied healthcare professionals. We conveniently represent clients throughout the USA and abroad.

Immigration Compliance Group publishes a monthly e-newsletter, Blog and Podcast that brings the current issues of the day and their effect upon decision making in the global workplace to its clientele. With so many urgently pending matters being debated at the present time in Congress, Immigration Compliance Group media readily assists employers and foreign nationals in circumventing the complexities of immigration law.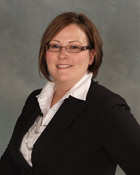 Ellen de Witt, CCIC, FCMI is a Certified Canada Immigration Consultant, licensed by the Canadian Society of Immigration Consultants and is a Fellow of the Canadian Migration Institute. She is also a Commissioner of Oaths, as appointed by the Attorney General of the Province of Ontario.

Ellen holds an Immigration Consultant (honours) Diploma from Humber College in Toronto, Ontario, Canada and operates her practice out of Windsor, Ontario, Canada.

She has been in the Immigration field since 1999 and is committed to assisting individuals in relocating to Canada. Although Ellen specializes in family re-unification applications and Federal Skilled Worker applications, she handles a wide scope of Canada Immigration issues including but not limited to work permits, study permits, Business Class applications (Investors & Entrepreneurs) and Canadian Citizenship applications, including derivative claims.

Ellen enjoys practicing Immigration as a Consultant in Windsor, Ontario, one of the most culturally diverse cities in Canada. She is an asset to her community putting in volunteer hours and sitting on two boards, as a Director, one political and one for disadvantaged youth in the Windsor area.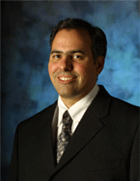 Derrick is an active member of the Orange County Bar Association's Immigration and Family Law sections, as well as the Orange County Paralegal Association's Immigration section.

Derrick earned his J.D. from the University of Idaho. He holds a B.A. degree in Latin American Studies from the University of California, Riverside, and an M.A. in English Composition from Cal State San Bernardino.

Prior to becoming a lawyer, Derrick was a teacher. He taught English as a second language at various schools in Southern California and co-authored an intercultural communication workbook. He also lived and worked for a year in Ansan, South Korea, teaching English at Hanyang University.