USCIS to Expand In-Person Interview Requirements for all Employment-based Applicants, Asylees & Refugees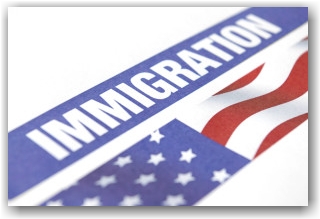 As of Oct. 1, 2017, applicants that have filed to adjust their status in the USA to permanent residency will undergo an in-person interview.   This is pursuant to Trump's E.O. 13780, "Protecting the Nation From Foreign Terrorists Entering the US" and part of the Trump plan to apply "extreme vetting" to immigrants and visitors coming to the USA.
USCIS states that the categories of visas that require interviews will expand in the future, calling it "an incremental expansion." Although the in-person interview is not a new procedure, the USCIS has been waiving the interview requirement for many employment-based adjustment of status applicants because the interviews tended to cause a backlog in processing and waste valuable resources (personnel, time and funding).
USCIS is already taking a very long time to process several types of petitions and applications.The mandatory interview requirement will almost certainly lengthen the already long wait times for green cards. The result will likely be over a hundred thousand more USCIS in-person interviews per year.   Here is a link to the Press Release
We encourage all applicants to discuss the timing of their cases with their immigration provider before deciding to adjust to permanent residency (green-card) status inside the USA.
Expressing our point of view, for more on this.
Tags: Department Of Homeland Security (DHS), green card, Immigrant Visas (I-140 Petitions), Permaneent Residency, USCIS