USCIS Provides Answers to New I-9 Form Questions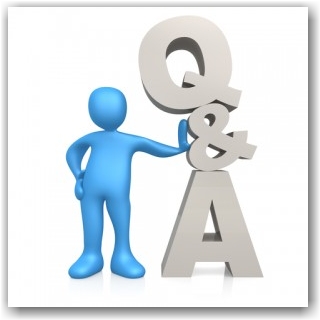 Answers to questions from April 2013 by the American Immigration Lawyer's Association (AILA) to USCIS Verification Division/Washington, DC re the new I-9 Form, its Instructions, the M-274 Handbook and the I-9 Central website have finally been answered.  We will be featuring several of the Q&A's this week and trust that you will find this both enlightening and informative.
Today, we deal with new name change directives and guidance – Page 23 of the Employer Handbook.  In the case of a divorce, it is recommended even where there is no rehire or reverification in order that the employer's actions are well documented if the government asks to inspect your Forms I-9.
Question:  Can USCIS Verification confirm that the only time an employer is required to record a legal name change is in connection with a rehire or reverificaton?  In addition, does USCIS intend, by its advice to take steps to be reasonably assured of the employee's identity and the veracity of the employee's claim of a legal name change to require female employees to produce marriage licenses or divorce decrees after a change in marital status?  To what extent has Verification discussed this change in guidance with OSC or the EEOC to ensure that it is not inconsistent with anti-discrimination provisions?
Answer: Page 24 of the Employer Handbook contains new guidance for employers dealing with a situation where a current employee comes forward with documentation of a new identity.  The Handbook states that the employer should complete a new I-9 form, list the original hire date, and provide a written explanation of the circumstances giving rise to the new I-9-.  Although we agree that completion of a new I-9 may be the best practice in certain circumstances, requiring employers to complete a new I-9 for existing employees who provide updated identity documentation appears to be at odds with the statute and regulations that require an I-9 only upon "hire."
The legal basis for the guidance in the Handbook in certain circumstances is based on the INA that refers to the prohibition against continuing to employ an alien knowing that they are unauthorized to work.
An example of this might be presentation to the employer of a new Social Security Card reflecting a new Social Security number and new name which raises material questions as to the identity of the employee, the veracity of information on Form I-9, the genuineness of any documents presented in Section 2 that contain a Social Security number, and the relation of these documents to the person who presented them.  The employer can no longer reasonably rely on the Form I-9 to be assured that the individual is authorized to work.  In this scenario, USCIS suggests completion of a new Form I-9 to ensure the employee is eligible to continue in employment.  This is a suggestion, and not a requirement.
Our office agrees with this position and recommends filling out a new I-9 form.  Should you have any questions concerning this guidance, please contact our office at Info@immigrationcompliancegroup.com or call 562 612.3996.
Tags: I-9 AUDIT, I-9 Document Examination, I-9 Folrm Name Changes, I-9 Form Instructions, I-9 Form Penalties, I-9 Reverification, I-9 Violations, I-9/-Verify News, I-9/E-Verify News, ICE, Immigration News, Legal Workforce, OSC, Social Security, USCIS