Saturday, November 19th, 2016
By:  Allison McDonnell, ICG Content Coordinator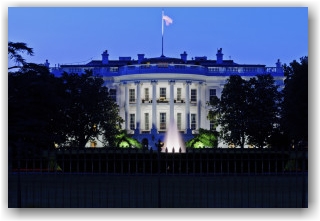 President-elect, Donald Trump, will take office as the United State's 45th president on January 20, 2017.  Trump ran his presidential campaign from a clear anti-immigration platform.  His ten-point plan, which includes limiting legal immigration, could have substantial effects on business immigration in the U.S.  However, it is still too soon to tell exactly which stances Trump's administration will, or will be able to, follow through on.  Changes on the business-related immigration side are likely to come in incremental stages and later on, as his first priority will be undocumented immigrants with criminal records.
H-1B Visa Program
Throughout his campaign, Trump spoke out against the H-1B visa program, arguing that it is an abused process used to replace American workers with cheap labor.  He claimed several times that his intentions are to end the program completely.  However, experts say that the program will more than likely not be eradicated, but simply reformed.  For one, Trump, himself, understands the value of high tech global talent.  In addition, the fact that he desires a strong relationship with India, whose tech workers are among the largest group of beneficiaries of the H-1B program, will likely keep him from abolishing the program all together.  With popularity of reform from several congressmen and Trump's base, it is likely that smaller caps and more stringent qualifications will be imposed.
E-1 and E-2 Treaty Trader and Investor Visas
Trump has been less vocal about planned changes to employment-based visas outside of the H-1B visa.  While it is likely that Trump will make major reforms to the H-1B program, we could also see some changes to the E-1 and E-2 visa classifications, given that they are increasingly the second-best option behind the H-1B visa for many immigrants.  For one, a tougher application of legal standards in immigration court and in consular processing may be applied to all visa categories.  In addition, caps could be implemented, which may be country-specific.  However, since a key part of the E-2 visa program is job creation, it could quite possibly go the other way, with the category growing in number.
Employment Eligibility Verification:  I-9 and E-Verify Programs
Considering employment draws immigrants to the United States, it is likely that we will see stricter enforcement of the Form I-9 verification process under Trump's presidency.  Starting next year, there will likely be more ICE officers and immigration judges hired to expedite cases.  This increase in staff may lead to an increase in the number of worksite inspections for I-9 compliance.  It is also possible that there will be an increase in penalties and fines for any violations uncovered.  Therefore, it is important for employer's to ensure that their paperwork, policies, and practices are in order in case of an audit.  Given that Trump may overturn President Obama's Deferred Action for Childhood Arrival (DACA), employers also need to be aware of which of their current foreign-born employees may become immediately undocumented and take proper action.
Trump has consistently applauded the E-Verify process for its systematic ability to filter out unauthorized employment.  In his position paper on immigration, he would mandate that the E-Verify process be used across the U.S.  Although, Trump will likely meet the same resistance as Congress has in the past, when it tried and failed several times to implement mandatory E-Verify.  That being true, Trump may still be able to strengthen or increase the program through unilateral executive orders.
In Closing
Although it is still too soon to tell precisely which of Trump's campaign promises he will have the time, resources, or support to follow through on, it is a good idea to be informed and alert to the timing and the next steps required concerning your immigration matters and remain proactive, both as an employer and employee.  If you haven't moved forward on a viable case, we would recommend that you meet with immigration counsel to prepare for the upcoming months under the new administration.  You can contact our office here.