Monday, January 23rd, 2017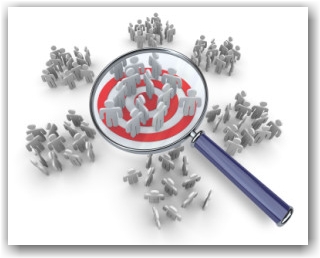 The DOJ announced in August 2016 that it was making significant increases to the schedule of fines imposed for various violations including those associated with compliance with the Immigration Reform and Control Act of 1986 ("IRCA") imposed sanctions on employers; namely:
Form I-9 Paperwork Violations:
Previous fine per Form I-9 violation: $110 to $1,100
Fine effective August 1, 2016 per Form I-9 Violation: $216 to $2,126
Unlawful Employment of Unauthorized Workers:
First Offense
Previous fine, per worker: $375 to $3,200
Fine effective August 1,2016 per worker: $539 to $4,313
Second Offense
Previous fine per worker: $3,200 to $6,500
Fine effective August 1, 2016, per worker: $4,313 to $10,781
Subsequent Offenses
Previous fine, per worker: $4,300 to $16,000
Fine effective August 1, 2016, per worker: $6,469 to $21,563
Unfair Immigration-Related Practices
First Order
Previous fine, per worker: $375 to $3,200
Fine effective August 1, 2016, per worker: $445 to $3,563 (however repeat offenders could face new maximum penalty of $21,563 per worker.)
These fines also increase per subsequent order and frequent offenders may face a maximum fine of $17,816 per worker.
As reported in one of our previous blog posts concerning employment verification under a Trump Administration:
Considering employment draws immigrants to the United States, it is likely that we will see stricter enforcement of the Form I-9 verification process under Trump's presidency.  Starting next year, there will likely be more ICE officers and immigration judges hired to expedite cases.  This increase in staff may lead to an increase in the number of worksite inspections for I-9 compliance.  It is also possible that there will be an increase in penalties and fines for any violations uncovered.  Therefore, it is important for employer's to ensure that their paperwork, policies, and practices are in order in case of an audit.  Given that Trump may overturn President Obama's Deferred Action for Childhood Arrival (DACA), employers also need to be aware of which of their current foreign-born employees may become immediately undocumented and take proper action.
Trump has consistently applauded the E-Verify process for its systematic ability to filter out unauthorized employment.  In his position paper on immigration, he would mandate that the E-Verify process be used across the U.S.  Although, Trump will likely meet the same resistance as Congress has in the past, when it tried and failed several times to implement mandatory E-Verify.  That being true, Trump may still be able to strengthen or increase the program through unilateral executive orders.