Tuesday, December 19th, 2017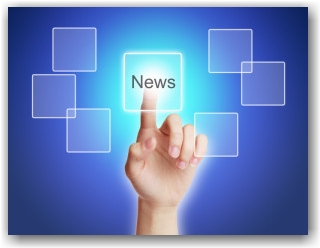 Starting January 1, 2018, a variety of new laws will go into effect for California – immigration, employment, marijuana, and more.  We will focus on the new employment and immigration laws.
Employment – Minimum wage: The minimum wage is going up to $11/hour for businesses that employ 26 or more employees, thus the minimum annual salary for exempt employees under California law will increase from $43,680 to $45,760.  For California employees of employers with 25 employees or less, the minimum wage will increase from $10 per hour to $10.50 per hour. Thus, for employers with 25 employees or less, the minimum annual salary for exempt employees under California law will increase from $41,600 to $43,680.  Please refer to the attached for more on the new Parent Leave Act, new employer hiring practices, harrassment prevention training, and more.
Immigration and I-9 Eligibility Checks:  AB 450 – Restrictions on Employer Cooperation with Federal Immigration Enforcement Authorities and I-9 Eligibility Checks
AB 450 creates four new provisions, two in the Government Code and two in the Labor Code. The new law bars employers from giving consent to immigration enforcement officers without a warrant to enter any non-public areas of the workplace, except as required by federal law. Only the Labor Commissioner or the California Attorney General may enforce this provision.
In a statement accompanying introduction of the bill, the author stated:
"Trump's threats of massive deportations are spreading fear among California workers, families, and employers.  AB 450 declares California's determination to protect our economy and the people who are working hard to contribute to our communities and raise their families in dignity.  I'm proud to author this legislation which goes beyond California's existing defense of immigrants to offer new legal protections for individuals in our workplaces.  At the same time, AB 450 offers employers clarity about what to do when ICE agents target their places of business with indiscriminate raids."
Further, employers may not voluntarily consent to immigration enforcement officials' warrantless or non-subpoenaed requests to access, view or obtain the employer's employee records, except as authorized by federal law. This prohibition does not apply to I-9 Employment Eligibility Verification forms or other forms for which a Notice of Inspection has been provided. Within 72 hours of receiving a Notice of Inspection, an employer must provide each current employee notice of the inspection.  Employers must also provide notices to each "current affected employee" — defined as those who are "identified by the immigration agency inspection results to be an employee who may lack work authorization, or an employee whose work authorization documents have been identified by the immigration agency inspection to have deficiencies." This notice must be provided to the affected employee by hand within 72 hours of the employer's receipt of a written immigration agency notice containing the results of any I-9 or employment record inspection. Additionally, employers may not re-verify the employment eligibility of a current employee at a time or in a manner not required by federal law.  These new provisions carry with them fines and civil penalties ranging from $2,000 to $5,000 for the first violation and $5,000 to $10,000 for subsequent violations.
For more information on other laws going into effect in California s of January 1, 2018, refer here
Should you wish more information concerning Form I-9 Employer Compliance, visit our Employer Resource Center