Recent DOJ Worksite Enforcement Settlements that Shed Light on Form I-9 Employer Compliance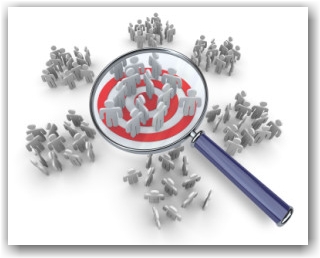 Plain and simple, failing to comply with IRCA's I-9 rules have, and are continuing at a rapid rate, to result in significant fines, loss of access to government contracts, an onslaught of negative publicity, business closure, criminal penalties and even imprisonment.  Here are a few examples of recently settled cases in August 2015:
1) Creating discriminatory barriers for immigrants who have permission to work in the United States, $165 civil penalty with $50K in back pay:
http://www.justice.gov/opa/pr/justice-department-settles-discrimination-claim-against-louisiana-crane-construction
2) Requiring non-U.S. citizens, but not similarly-situated U.S. citizens, to present specific documentary proof of their immigration status to verify their employment eligibility, $200K civil penalty: http://www.justice.gov/opa/pr/justice-department-settles-immigration-related-discrimination-claim-against-nebraska-based
3) City of Eugene, OR improperly restricted law enforcement positions to U.S. citizens at the time of hire, even though no law, regulation, executive order or government contract authorized such a restriction. must pay a civil penalty, train its employees about the anti-discrimination provision of the INA and be subject to monitoring by the Justice Department for a period of three years!
http://www.justice.gov/opa/pr/justice-department-settles-citizenship-discrimination-claim-against-city-eugene-oregon
:::::::::::::::::::::
Immigration Compliance Group provides US inbound immigration services to individuals and employers throughout the USA and abroad. We specialize in business immigration and have a depth of experience in the IT, healthcare, arts, entertainment and sports industries, amongst others. Our services include complex business visas for investors, multinational managers, skilled professionals, outstanding individuals of high achievement (O-1, P visas, EB-1 and EB-2 Exceptional Ability cases) and PERM Labor Certification.  We additionally provide employer compliance consulting services on proper I-9 (Employment Eligibility Verification) management, auditing, training, and work with our clients to develop a culture of immigration compliance. Our door is open for new clients — we extend a 20% discount on the first case with our firm.  Contact us at info@immigationcompliancegroup.com or call 562 612.3996.
Tags: DOJ, Employer Compliance, Employoment Eligibility Verification, I-9 Audits, I-9 Form, I-9 Penalties, I-9/E-Verify News, ICE, Immigration News, Legal Workforce, OSC, Social Security Card, USCIS