It's Starting to Look Alot Like H-1B Filing Season!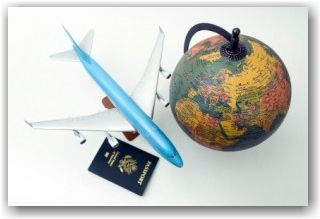 USCIS received 233,000 new H-1B petitions last year against a quota of 85,000, and this year is expected to be even higher for FY 2017. Approximately one-half of the submitted petitions were not accepted for processing. As the economy has grown and and gained momentum, employers have been planning for months and making a list of candidates for whom they want to file H-1Bs.  The demand is expected to be huge this filing season, and the quota will be met in lightening speed. There are 5 business days to submit your cases, from April 1 to April 7, 2016 to access the opportunity of securing an extremely limited number of new H-1B slots.
So, planning is of the utmost importance.  Here are some important tips to get ready for H-B case filing on April 1st:
Assess your employment needs. Start to assess the number of H-1B petitions that your firm wishes to file. Coordinate with your immigration provider and assess legal and government filing fees.
Do you need to obtain Credential Evaluations for your foreign educated applicants? Get this done early as the evaluation services will be swamped. Assess the relationship between the applicant's degree and the position being offered. Does the degree equate to a 4-year US degree? If not, can the applicant produce employment verification letters so that previous work experience can be used to develop an evaluation that creates a nexus between their education and the offered position and to meet the degree requirement? It takes time to obtain these letters; therefore, close analysis of degree issues is of the utmost importance. These issues are being scrutinized more closely by USCIS each year. Lastly, if you wish to sponsor the applicant for their green-card in the future, make sure that the strategy you adopt for the H-1B can take you into a successful green-card process.
Get the Labor Condition Application (LCA) early. It can take up to 7 business days to receive LCA's from the Department of Labor (and longer as the clock ticks toward April 1st). Once you have identified your hiring needs and obtained the necessary documentation to start the H-1B process, file the Labor Condition Application to avoid delays. Even though early filing means a shorter validity period for the H-1B petition, it is still advisable to have a timely filed and certified Labor Condition Application in hand for a complete case filing with USCIS.
Start gathering necessary H-1B documentation right now. Develop your detailed job descriptions (not a list of requirements, but actual daily job duties and responsibilities).  Work with your legal team and the applicants that you wish to sponsor. Obtain degrees, transcripts, credential evaluations, employment letters, status documentation. These are required documents and do take time to analyze and assemble and, if missing, create delays and RFE's.
Be prepared for last minute changes in procedures and requirements. Last-minute changes in USCIS and Labor Department processes often arise with each new H-1B filing season.  Our office, of course, will keep you apprised as we continue to monitor any changes in procedure or requirements.
We are already accepting H-1B cases for processing and welcome your business.  Contact info@immigrationcompliancegroup.com or call 562 612.3996.
Tags: Credential Evaluations, Department Of Labor (DOL), DOL, FY 2017 H-1B, H-1B, H-1B Degree Reqirements, H-1B Job Descriptions, Labor Condition Application, LCA, USCIS