It's Beginning to Look A lot like H-1B Filing Season 2015!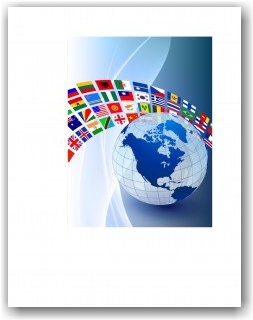 The H-1B visa category is one of the most used visa classifications by US employers and is available to professionals that will work in a specialty occupation that generally requires a minimum of a bachelor's degree or its equivalent.
Last year, the number of H-1B visa petitions filed in the first 5 days exceeded the entire H-1B visa allotment.  Hundreds of employers were unable to hire all the foreign-based professional talent that they required, and their petitions went into a lottery pool, left to chance and uncertainty.
Given that we are seeing improvements in the economy, it is anticipated that this filing season will be the most competitive one in many years.  Just to review…There is a limit of 85,000 H-1B visas available each fiscal year, 20,000 of which are reserved for individuals who have graduated with an advanced degree (a master's or higher degree) from a US college or university that is  accredited by a nationally recognized accrediting agency or association. Pre-accreditation status is also acceptable. Secondly, the school must be a public or other nonprofit institution. If these requirements are not met, the candidate will not qualify for the master's degree exemption. It is also to be noted that employers stand a stronger chance obtaining advanced degree petition approvals, even if the position being offered only requires a bachelor's degree or its equivalent.
Our position is that it's just not too early to start assessing where you'd like to add personnel and to start working with your immigration provider on such important matters as:
1)  Credential evaluations for prospective employees with foreign degrees
2)  Thorough job descriptions indicating the percentage of time spent on core areas of the position
3)  Needed updates to your corporate stats and profile information
4)  Updating intake questionnaires for H-1B employees
5)  For new employers who have previously not filed H-1Bs and are not in the databases accessed by government agencies, be prepared for a request to submit to the Department of Labor iCERT system for Labor Condition Applications (LCA) a copy of your IRS letter confirming your EIN number.  It is also not unusual for them to request your corporate formation documents before they will certify your LCA.  H-1B petitions will be denied if not accompanied by a certified Labor Condition Application.  It might be advisable to file your LCA's in late January or February even though this will shorten a few months from the 3-year initial approval.
If the prospective employee is a national of Canada, Mexico, Australia, Singapore or Chile you have other options to consider.  Canadian and Mexican professionals qualify for TN status (pursuant to Trade NAFTA).  You can file anytime of the year under this classification; there are no quotas, applicants can apply right at the border, and the 3-year period of stay can be extended indefinitely.  Here is a link to the list of occupations that qualify for TN classification.
Australian nationals are eligible for E-3 status in 2-year increments and can consular process their applications, with unlimited extensions available.  A Labor Condition Application is required for these cases.  Nationals from Singapore and Chile qualify according to Free Trade Agreements for the H-1B1 classification.  There is a quota for this category that has never been reached.
If you are contemplating the hire of a professional who currently holds H-1B status with another employer, they are exempt from the quota and can start working for you immediately even though the petition is pending approval.
We encourage employers to call us with any questions that you might have or if you'd like to retain our firm to handle your H-1B filings.  Our email: info@immigrationcompliancegroup.com or by phone 562 612.3996.
Tags: 2015 H-1B Filing Season, CBP, Consular Processing, DOL, E-3 Visas, Employment Visas, H-1B Cap, H-1B Visa, H-1B1 Visas, Immigration News, Labor Condition Application, Nonimmigrant Visas, Specialty Occuations, tn, USCIS