Immigration Reform: Historic Bill Clears Senate | Will the House Follow?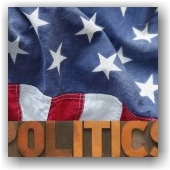 The Senate's immigration bill takes us a small step closer to a less punitive and more open immigration policy. It legalizes most of the unlawful immigrants here and provides pathways for legal immigration in the future. It's not a perfect bill – there are flaws such as the $46 billion border surge that just about militarizes the border with technology and fencing (the passing of the  Hoeven-Corker amendment), and mandatory E-Verify for all employers – the result of the political tug-of-war surrounding immigration reform and the "poison pill" that had to be added to attract sufficient Republican votes to pass the bill.
The good news is that it's a huge "win" on many fronts – to name a few:
Path to citizenship for vast majority of the 11 million!!!
While in RPI status, immigrants can work, travel and live without fear of deportation
Reunification of many families separated by deportation
DREAMers will be considered the same as permanent residents during their RPI period for purposes of qualifying for naturalization, with a 5 year path to citizenship
DACA recipients will have RPI status expedited
Farm workers will get a 'blue card' and will be on a 5 year path to citizenship.  A single application may be submitted for a family.
Expedited path for those already here in a temporary status
Families that have spent years, even decades waiting for their turn in line will finally be reunited
Adds spouses and children under 21 of permanent residents to the immediate relative category
Immigrants on the path to citizenship can pay fees in installments
New temporary worker programs that protects immigrant workers and American labor force
The H-1B cap is increased and will float between 115,000 and 180,000 depending on market conditions. The base cap is 115,000.
Spouses of H-1B holders will now be able to work
The H-1C visa for nurses working in a health professional shortage area returns but is now just 300 for the entire country. Portability is now available allowing H-1C nurses to move more easily between H-1C employers.
Future work-visa holders will be able to self-petition for green cards rather than relying on employers to decide whether they can call America home for good
Per country limits for employment-based cases are eliminated
EB-1 category will not be counted against quota
The House has announced that it will not take up or vote on the the Senate Bill.  "For any legislation — including the conference report — to pass the House it's going to have to be a bill that has the support of the majority of our members," Boehner told reporters last Thursday.  Here is a video of the House Speaker.  As Latino Decisions writes in a new analysis, "The Republican Party is at a crucial crossroads.  If House Republicans stall or block immigration reform that provides a path to citizenship to millions of undocumented immigrants, it will be almost impossible for the party to recover on many fronts and to compete nationally for Latino votes.  We shall see how all this progresses and will continue to keep you well informed.
Tags: border security, CIR, Comprehensive Immigration Reform, Congress, Gang of 8, House Immigration Bill, immigration bill, Immigration News, S. 744, Senate Immigration Bill