I-9/E-Verify: 2013 Compliance Considerations for Employers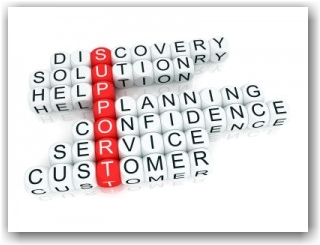 As 2012 winds down, with year-end planning sessions and budget meetings for 2013, how would you rate your company's employment eligibility compliance program, as it stands right now?  We are not in the bubble bursting business, but we've yet to see a compliance program that doesn't need some upgrading and refinement – no one's is perfect.
According to new data from ICE, since 2007, employer I-9 audits have increased from 250 to more than 3,000 in 2012.  From fiscal years 2009 to 2012, the total amount of fines grew to nearly $13 million from $1 million.  Statistics released by ICE in July 2012 stated that overall, $87.9 Million in fines have been imposed on employers for violations. The number of company managers arrested has increased to 238.  Widespread employer audits will continue to increase this year.  Plain and simple, failing to comply with IRCA's I-9 rules will continue at a rapid rate, resulting in significant fines, loss of access to government contracts, an onslaught of negative publicity, business closure, criminal penalties and imprisonment.
With all the advice, blogs and articles written about the most complicated 1-page form on the planet, there are some basics – a simple formula that, if implemented, followed and maintained, will greatly enhance your level of I-9 compliance and reflect your company's genuine desire to get its compliance house in order.  This is what we recommend:
Invest in a comprehensive I-9 audit by a knowledgeable attorney or professional who actually practices in this area of the law.  Don't engage in a self-audit without participating in a thorough training program first.  This will cause more harm than good; it's like the blind leading the blind.
Following the audit and the review of your report of findings, get trained before the correction process begins.  Who should be trained?  All those who have hands-on exposure to the I-9 process at all of your organization's locations…and all those who supervise the process and staff.  Make training and reading the M-274 Employer Manual absolute requirements for those assigned to I-9 processing and management.
Establish a written Compliance Policy.  This does not need to be a huge undertaking, but should reflect your company policy concerning the steps you've taken to assure a compliant workforce and a culture of compliance at your organization.  It will be your road map and reflects that you take compliance seriously.  ICE will request this document, amongst many others, should they ever come knocking on your door.
Appoint a Compliance Guru – one who has a senior level of knowledge, who will monitor your internal compliance program, review your I-9 forms every few months for accuracy and completeness, provide updates and arrange for refresher training on a yearly basis.
Consult with a trusted professional in the field when questions or challenges arise – don't guess.
Remember, the key to defending any employment related investigation is to evidence that there is and has been a consistent pattern of responsible, good faith effort on the part of the employer in establishing a compliant workforce.  Stay informed, subscribe to our Blog, newsletter, and join in the conversation on our LinkedIn Group I-9/E-Verify: Smart Solutions for Employers.  Check out our compliance services and solutions here, and make a concerted effort this year to increase your level of compliance by following the above formula.
Tags: Compliance Policy, E-Verify, Employment Eligibility Verification, I-9 AUDIT, I-9 Form, I-9 Immigration Compliance, I-9 Training, I-9/E-Verify News, ICE, ICE Audit, Immigration compliance, Immigration News, Legal Workforce, Mandatory E-Verify, USCIS