I-9/E-Verify News: What to Expect from the Newly Proposed I-9 Form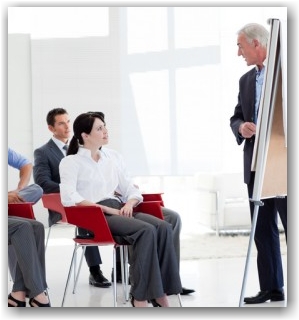 We expect the newly revised, 2-page I-9 form will be released in the first quarter of 2013.
Some Background …On March 27, 2012 USCIS released an initial draft of the I-9 form for public comment.  The new version is very different than the current I-9 form in use, with several new fields, a new layout and a form that is double the size.
USCIS received an amazing 6,200 comments and suggestions on the initial draft and then published an updated version of the form with instructions that includes several changes to the first draft published in May (see below). You can find more information about the newly proposed revisions to the Form I-9 here.   Please note that this proposed form is not in use; we are still using the form with the revision date of August 7, 2009 until further notice.
To help ensure compliance with the new changes, employers need to be ready to supply the necessary information, prepared to update training materials, and to partner with third-party I-9 experts.  With the right preparation and education, employers can be confident that they are meeting requirements and avoiding the hefty fines that come with mistakes as they develop the workforce that will help them meet company hiring requirements and goals, while maintaining a compliant workforce.
If you haven't taken the time to do some comparing between the proposed I-9 form and the current one, here are some highlights that may assist you in ramping up for the upcoming changes.  Overall, we note:
Improvement in heading lines for the document fields clarify where List B and C information should be placed on the form.
Perjury language has been repositioned and enumerated for clarification and readability to avoid any confusion.
New language helps employers understand what documents are acceptable for non-immigrant aliens, and the instances in which a Social Security Card does not grant an individual permission for work.
The new form asks for "the employee's first day of work for pay." Although this has always been  the implied definition of "start date", it is now described as such in the proposed new version.
Section 1
1. Last and First Name Fields: The form now shows "Last Name (Family Name)" and "First Name (Given Name)", rather than the reverse.
2. Maiden Name is now called "Other Names Used (if any)". Instructions state:  "Provide all other names used, if any (including your maiden name).  Write N/A if you've not had other legal names."
3. Address – Must be a US address, except for border commuters from Canada and Mexico.
4. The Social Security Number boxes are now formatted to fit the requisite 9 digits.  Instructions now indicate that SS number are required for employers enrolled in E-Verify.
5. Email Address and Telephone Number – New fields.  Optional, per the instructions, but not marked as such on the form.  Note:  Though these fields are optional, many feel that the DHS should not have this information, as it could be used to contact individuals directly to probe for potential employer violations.
6. A-Number vs. USCIS Number: The instructions note that the "USCIS number is the same as the A-number without the "A" prefix. Another clarification: Foreigners authorized to work can provide either the A-Number/USCIS Number OR the Form I-94 number.
7. Form I-94 Admission Number: find the admission number on Form I-94 or "as directed by U.S. Customs and Border Protection in connection with your arrival in the United States."  – leaving room for future CBP changes.   Note: The CBP has started the process of creating a new identification number for non-citizens to be used throughout the immigration process.
8. Barcode: – A space for a 3-D Barcode has been added to page 1 and 2, along with a "Do not write in this space" notation.   We are unsure at this time concerning the purpose of the barcode.
9. Stop Sign Icons:  The form now has two "Stop Sign" icons at the bottom of page 1, instead of "Go to Next page."  This is to clearly prevent employees from accidentally completing section 2.
Section 2
10. Includes words concerning an "Authorized Representative," that a designated agent or notary can act in an agent capacity in completing Section 2.
11. Moved the employee name fields (Last, First, and Middle initial) underneath the Section 2 heading and added the words "from Section 1" indicating that it is acceptable for the employer to enter this data.
12 Added new fields for the document title and issuing authority of second and third list A documents which more frequently pertain to foreign employees with certain document types.
Section 3 and List of Acceptable Documents
Minor changes, mostly related to formatting and clarification of the "Social Security Account Number card" restrictions.
Should you wish to consult with us on compliance matters, please refer to our compliance services and solutions here  or contact our office at info@immigraticompliancegroup .com or call 562 612.3996.
Tags: Department Of Homeland Security (DHS), I-9 AUDIT, I-9 Changes, I-9 Form, I-9 News, I-9 Preparation, I-9 Professional, I-9 Training, I-9/E-Verify News, ICE, Immigraition Ciompliance, Immigration Compliance Group, Legal Workforce, New I-9 Form, SSA, USCIS