Executive Actions on Immigration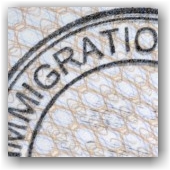 On November 20, 2014, President Obama announced efforts to retool critical aspects of the immigration system—how we enforce immigration laws, how we process immigration benefits, how we encourage further business innovation, and how we welcome immigrants to this nation.
Following the address, executive agencies made available intra-agency memoranda and fact sheets detailing specific actions that have already been taken, or will be taken in the future in ten areas within the confines of the law. These actions generally involve border security, the current unlawfully present population, or future legal immigration.
Below we link to Fact Sheets that address the details that we are aware of at this time of the 10 Executive Action Initiatives with links to the memoranda. Additional guidance will be forthcoming.
The expansion of the DACA program that has now removed the age restriction and increases employment authorization from 2 year to 3-year increments, is expected to go into effect on or about February 20, 2015. The implementation of DAPA, the Deferred Action for Parental Accountability, that allows parents of US citizens and lawful permanent residents who have been present in the country since January 1, 2010 to request deferred action and employment authorization, is expected to roll out approximately mid-May 2015.
Resources:
http://www.uscis.gov/immigrationaction
http://www.dhs.gov/immigration-action
http://www.immigrationpolicy.org/special-reports/guide-immigration-accountability-executive-action
Should you have questions at this time or would like to retain our office to assist you or your employees with their immigration matters, please contact us at info@immigrationcompliancegroup.com or call 562 612.3996.
Tags: Business Innovation, DACA, DAPA, Department Of Homeland Security (DHS), Executive Action, H-1B, H-4, I-9 Form, ICE, Immigration News, Immigration Reform, Investor Visas, Undocumented Workers, USCIS