DHS Announces Proposed Rulemaking for H-4 Spouse Work Authorization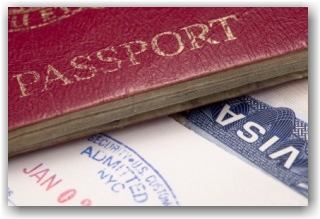 Under existing regulations, DHS does not extend employment authorization to dependents (also known as H-4 nonimmigrants) of H-1B nonimmigrant workers. The change proposed by DHS, would allow H-4 dependent spouses of certain H-1B nonimmigrant workers to request employment authorization, as long as the H-1B worker has already started the process of seeking lawful permanent residence through employment.
Eligible individuals would include H-4 dependent spouses of principal H-1B workers who:
Are the beneficiaries of an approved Form I-140, Immigrant Petition for Alien Worker; or
Have been granted an extension of their authorized period of stay in the United States under the American Competitiveness in the Twenty-first Century Act of 2000 (AC21) as amended by the 21st Century Department of Justice Appropriations Authorization Act. AC21 permits H-1B workers seeking lawful permanent residence to work and remain in the United States beyond the six-year limit.  Refer to AC 21 12/27/2005 Aytes Memo for details.
Proposal to Enhance Opportunities for Highly-Skilled Workers: H-1B1 (Chile and Singapore) and E-3
Specifically, the change to the regulation would:
Update the regulations to include nonimmigrant high-skilled specialty occupation professionals from Chile and Singapore (H-1B1) and from Australia (E-3) in the list of classes of aliens authorized for employment incident to status with a specific employer.
Clarify that H-1B1 and principal E-3 nonimmigrants are allowed to work without having to separately apply to DHS for employment authorization. Under current regulations, employers of workers in E-3, H-1B1, or CW-1 status must generally file a petition requesting the extension of the employee's status well before the initial authorized duration of status expires.
Allow E-3, H-1B1 and CW-1 nonimmigrant workers up to 240 days of continued work authorization beyond the expiration date noted on their Form I-94, Arrival/Departure Record, while the extension request is pending.
It would affect workers in specialty occupation nonimmigrant classifications for professionals from Chile and Singapore (H-1B1) and Australia (E-3), as well as Commonwealth of the Northern Mariana Island (CNMI)-Only Transitional Workers (CW-1).
Finally, this proposal would also expand the current list of evidentiary criteria for employment-based first preference (EB-1) outstanding professors and researchers to allow the submission of evidence comparable to the other forms of evidence already listed in the regulations.  This proposal would harmonize the regulations for EB-1 outstanding professors and researchers with other employment-based immigrant categories that already allow for submission of comparable evidence.
Both Notices of Proposed Rulemaking will soon publish in the Federal Register. DHS encourages the public to comment on the proposed rules through www.regulations.gov.  All public comments will be considered before the final rules are published and go into effect.  We will keep you posted on next steps when this actually becomes effective.
Tags: AC21, Department Of Homeland Security (DHS), DOL, E-3 Spouse Work Authorization, eb-1, eb-2, eb-3, H-1B Specialty Workers, H-1B1 Spouse Work Authorization, H-4 Work Authorization, Immigrant Visas (I-140 Petitions), Immigration News, PERM Labor Certification, USCIS