DACA Update and Advisory for Employees and Employers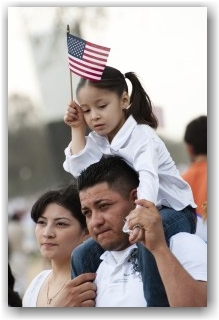 (From ILW.com) On September 5, 2017, President Trump announced via a statement from Attorney General Jeff Sessions that he is winding down the Deferred Action for Childhood Arrivals (DACA) program. The DACA program, including associated travel and work benefits, will not terminate immediately. The attached advisory will help you determine how your being in the DACA program is affected by this news.
What if Congress Doesn't Act?
If Congress does not pass a measure protecting DACA recipients in the next 6 months, nearly 300,000 people could begin to lose their status and be at risk for deportation in 2018. And more than 320,000 would lose their status from January to August 2019. President Trump indicated that he would revisit the issue if Congress does not pass DACA legislation. Here is a review of three Bills under consideration that address DACA Legislation.
The ILW Advisory states:  Employers need to be cautious about taking adverse actions against DACA recipients. In general, employers are not permitted to "look behind" a valid work card and while an employee has a valid employment authorization document, an employer cannot terminate them or otherwise discriminate against them based on assumptions regarding the ability to continue working for the employer for the long term. Employers who have been told by their employees already that they are in the DACA program should be able to talk to them about subjects like helping the employee with green card sponsorship, transfers abroad, helping with getting access to an immigration lawyer, etc.
Here is a statement from USCIS:   DACA Has Changed!
We are no longer accepting initial requests for DACA, but we will adjudicate initial requests for DACA accepted by Sept. 5, 2017.
We will no longer approve advance parole requests associated with DACA.
We are only adjudicating DACA renewal requests received by Oct. 5, 2017, from current beneficiaries whose benefits will expire between Sept. 5, 2017 and March 5, 2018.
USCIS 09/05/2017 Announcement
How  to inquire about a pending DACA Case
Tags: Congress, DACA, DACA Legislation, Department Of Homeland Security (DHS), Dreamers, I-9-E-Verify, ICE, Immigration News, Legal Immigration, USCIS