Compliance Audits are Recommended for Employers at the Beginning of the New Year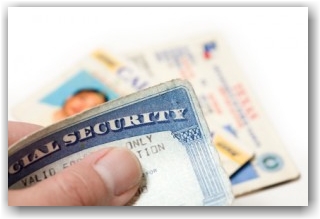 DHS/ICE continues to issue Notices of Intent to Fine (NOFs) at an unprecedented rate for Form I-9 related infractions.  Mistakes occur in the I-9 process, it's inevitable.  While establishing a written compliance policy, training and careful prevention is the best approach.  All employers should take time at the beginning of each year to conduct an internal audit and self-examination of their systems, operating procedures, and past and present practices for handling I-9s, as well as to access training needs for the employees charged with handling and supervising the I-9 process.  We also recommend that you review your E-Verify submissions, as well as revisiting just how compliant your I-9 software really is with your vendor if you are using an electronic system.
While there are many checklists and do-it-yourself guides and webinars available on the Internet and elsewhere, consulting a licensed attorney or specialist in the field who is familiar with I-9 and E-Verify compliance issues can save employers hours of research, provide a solution tailored to your organization, and save you thousands of dollars in fines and penalties should ICE knock on your door.
When ICE notifies an employer of their intention to perform an audit, it opens the door for an onslaught of inquiries and investigation from other government agencies that range from SSA mis-match issues to Department of Labor (DOL) wage and hour, USCIS, IRS, and more if you have areas of incompliance in your operating procedures.  This is not the time during an audit when under pressure to clean up compliance problems.
New employers are often more at risk because many are not even aware of the I-9 requirement, and probably are also unaware of the need for all employees to complete the I-9 Form.  Some are aware, but they lack knowledge concerning the regulations that govern the form; such as, timeframes, acceptable documents, form retention, and other important details that are integral to the process. Particularly, there are problems with industries such as IT consulting, healthcare, staffing agencies, and other organizations with multiple locations in regard to completing the I-9-Form remotely with the employer's designated agent and employee in different locations.   
These are just a few reasons why we urge you to assess the strengths and weaknesses of your present compliance program, and start the New Year fresh with a renewed commitment to implement best practices that will provide the foundation upon which you can develop and maintain a more compliant business and workforce.
You might be interested in joining our LinkedIn group, I-9/E-Verify: Smart Solutions for Employers," and signing up to receive via RSS feed or email our Blog posts.
Tags: +, Department Of Homeland Security (DHS), DOL, E-Verify, I-9 AUDIT, I-9 Best Practices, I-9 Comipliance, I-9 Form, I-9 Training, I-9/E-Verify News, ICE, Immigration News, Legal Workforce, OSC, SSA