Wednesday, March 22nd, 2017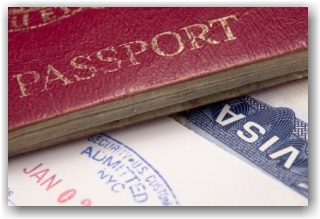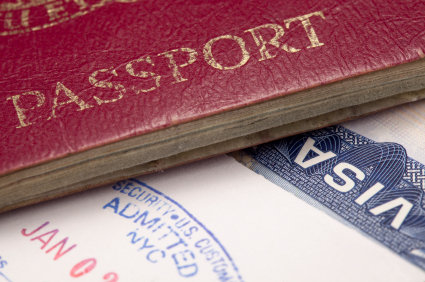 By:  Allison McDowell, Content Coordinator
Current federal regulations allow for the automatic extension, if certain circumstances are met, of Optional Practical Training (OPT) time for F-1 students who have a pending or approved H-1B petition.  These "Cap Gap" provisions require that the beneficiary's petition is subsequently selected and approved in the H-1B lottery.  If approved, Cap Gap helps cover the gap that may otherwise disrupt an employee's employment authorization, which would occur between when the OPT EAD expires through September 30th, in other words, after the OPT ends and before an approved H-1B petition takes effect.  Any F-1 student with a timely filed H-1B petition and request for change of status will be allowed to extend the duration of F-1 status and any current employment authorization until the first day of the new fiscal year, October 1 st.  If the petition is not selected for processing, the student will have the standard 60-day grace period from the date of the rejection notice or their program end date, whichever is later, to prepare for departing the USA.
Major Criteria
To be eligible for Cap Gap extension, the employer must file the H-1B Change of Status petition with USCIS and have it received prior to the post-completion OPT expiration date.  Or, if received by USCIS after the post-completion OPT expires but during the following 60 day grace period, the beneficiary's F-1 status and permission to remain in the U.S. are extended, but there is no work authorization.
Effects of Premium Processing Suspension
 USCIS has suspended premium processing for all H-1B petitions for six months, starting April 3, 2017.  This also applies to H-1B quota cases, or "cap cases."  This suspension could have major effects on those who have a status expiration date earlier than October 1, 2017.  For F-1 OPT beneficiaries, whose employment authorization is only extended until September 30, 2017, there would be a period of lack of employment authorization until the H-1B case is approved.  Similarly, L-1 visa, or other employment visa holders, may have their work authorization set to expire shortly after October 1, 2017 and the H-1B cap case may remain pending past October 1st, therefore leaving a gap in work authorization until USCIS completes processing of the case.
STEM OPT Extension
 Stem Extension could be available to bridge the gap in employment authorization for those that qualify.  Any F-1 nonimmigrant student with a degree in science, technology, engineering, or mathematics (STEM) can apply for a 24-month extension of their post-completion OPT employment authorization.  Students who are eligible for Cap Gap extension of their post-completion OPT can apply for a STEM OPT extension during the Cap Gap.  In order to be eligible, the employer must be enrolled in and in good standing with E-Verify, and the initial grant of post-completion OPT employment authorization must also have been related to the STEM degree.  Note that an application cannot be submitted once the H-1B petition is rejected, denied, revoked, or withdrawn and the 60-day departure prep period has begun.
Additions have recently been made to the list of STEM degrees and can be found at STEM Designated Degree Program List.  Additional information for F-1 students regarding STEM OPT extensions can be found at USCIS's Optional Practical Training Extension for STEM Students (STEM OPT) page or the STEM OPT Hub.
Travel Outside U.S.
While USCIS is processing the H-1B visa petition, beneficiaries should not travel outside the U.S.  Doing so would void the Change of Status H-1B petition, subsequently turning it into an outside the U.S., Consular Processing H-1B petition.  Similarly, if the practitioner selects consular processing, the H-1B petition will not process under the Cap Gap regulations, which would be disastrous to the case.  Leaving the U.S. while employment authorization is based on Cap Gap voids the Cap Gap authorization.  Therefore, the employee will only be able to re-enter the U.S. up to 10 days prior to the effective date of a subsequently approved H-1B petition.
Practitioners need to be aware of the effects of foreign employees traveling abroad, as many attorneys who are not skilled in business immigration are not aware of the major consequences of visa beneficiaries doing so.
Dependents
The H-1B Cap Gap authorization also applies to dependents of the visa beneficiary that are in valid F-2 status, including spouses and children.  Keep in mind, however, that the travel restrictions also likely apply to dependent visa holders, whose foreign travel may void the Change of Status petition.