Avoiding the H-1B Cap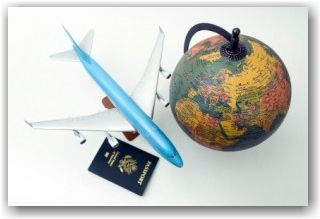 If you Previously had an H-1B for Less than 6 Years
Pursuant to § 212(g)7) of the The Act, if you had an H-1B in the past and were in the USA for less than 6 years, you may be eligible to recoup the time that is remaining on the 6-year maximum period of stay to accept employment with a new employer – without being counted against the cap.  An example of this would be someone who works for 3 years in H-1B classification and decides to go back to school on an F-1 student visa.  This individual would be eligible to apply for an H-1B for the remaining 3 years at any time of the year.
If you are abroad for at least one year, you have the choice to either apply for a "new" cap H-1B  for a full 6-year period, or take advantage of the remainder option if you previously had an H-1B.
H-1B 7th Year Extensions – How This Works
If you are the beneficiary of a labor certification or an I-140 petition that was filed 1 year prior to your 6th year in H-1B status, pursuant to §106 of AC21, you are permitted to file for a 7th year extension.  You are also permitted, according to §104(c) of AC21, to apply for a 3-year extension of your H-1B when you have an approved I-140 petition and are unable to move forward with filing your permanent residency case due to employment-based immigrant visa country limits (referred to as retrogression).
If you are in the US and out of status due to a layoff, or are abroad, you are entitled to a 7th year extension of your H-1B if your labor certification or I-140 petition was filed before your 6th year in H-1B status with either the sponsoring employer, or with a new employer.  You will more than likely be required to consular process your case in these scenarios.
It is recommended that you seek the advice of a skilled immigration professional with the above cases as they are complex in nature.
You can sign up to receive our information here
Tags: Cap-Exempt, DOL, DOS, H-1B, H-1B 7th Year, H-1B Cap, LCA, Remainder Option, Specialty Occupation, USCIS